Build a better website with PepperSnap.
Your all-access pass to proven website management strategies, tools, and advice from experts in the industry.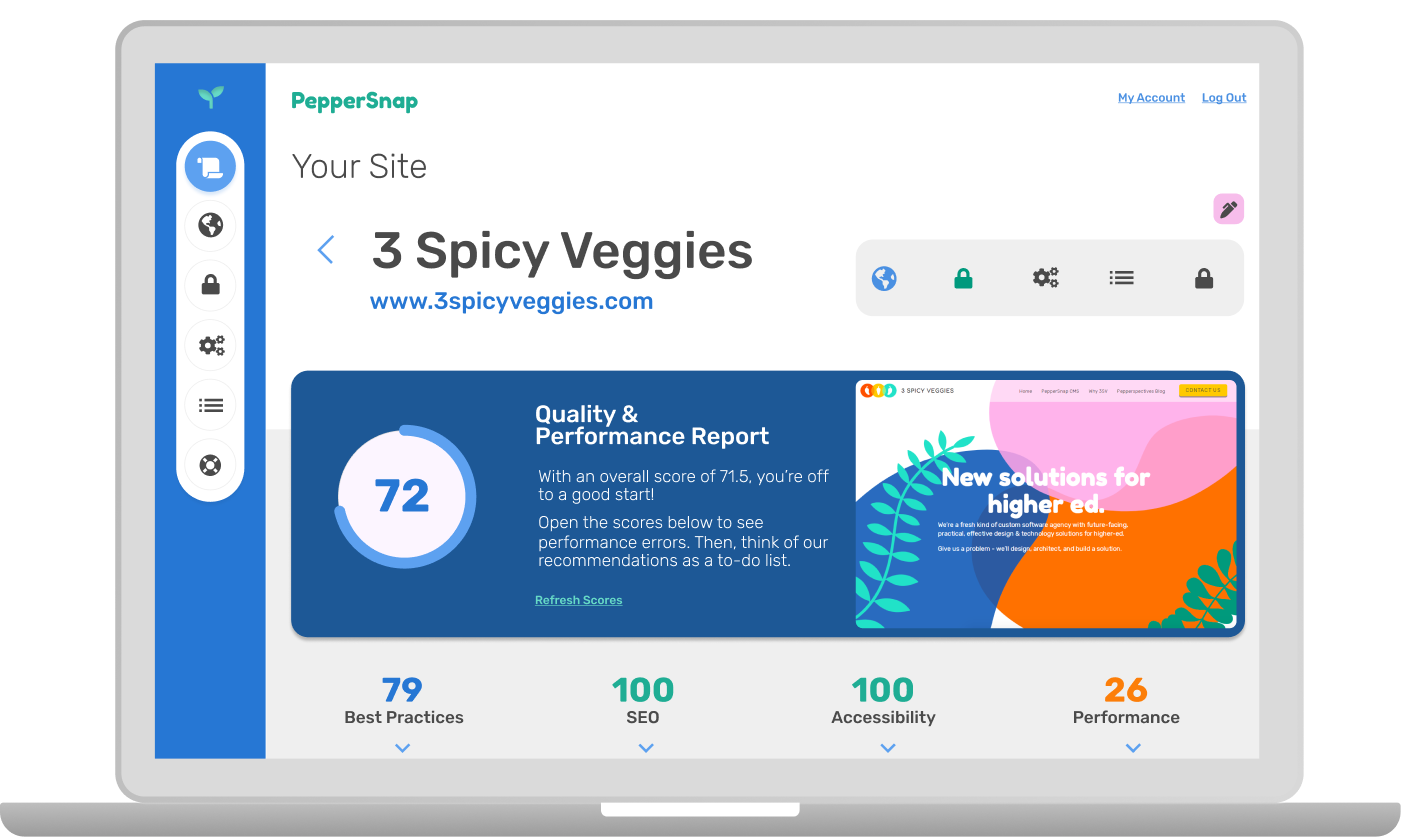 The website improvement solution designed for in-house web teams and small business owners.
Have you ever found yourself...
In charge of the next big website redesign project
Needing to make sense of your site's Google Analytics
Searching for strategies to improve your SEO
Starting from scratch with a new website content strategy
Tasked with "making the website better" but no clue where to start
Wondering if you should start a blog
Struggling to understand concepts like "information architecture" and "web governance"
Seeking advice on how to get more web traffic?
PepperSnap has got you covered. It's your all-access pass to expert website strategy.  
Expert Advice without the Web Agency Price
Keep Up with the Latest Best Practices
Share Insights with Your Team
Individualized Advice for Your Website
Gain instant access to your site's custom PepperSnap Action Plan for immediate insights into key areas for improvement that will help you achieve better results for your site. Our step-by-step guides will help you improve your website with expert guidance.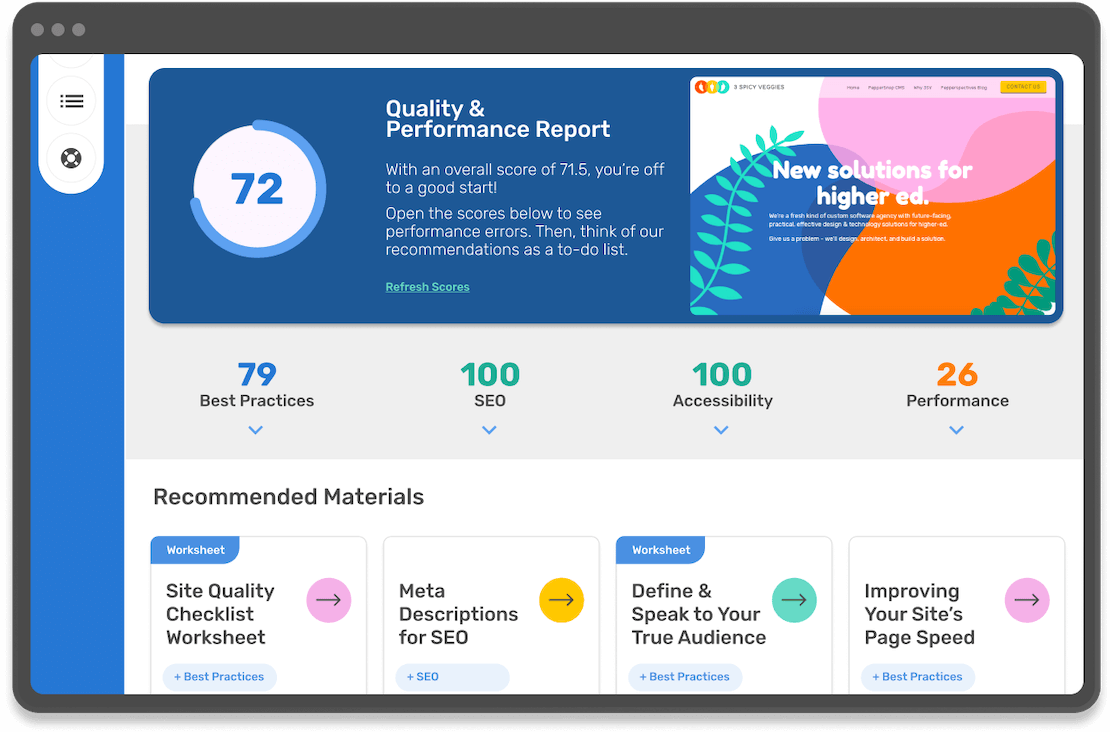 Actionable Strategies to Improve Your Website in Minutes
No technical knowledge required. Get advice that will help you take immediate action to build a better website. Track your progress along the way, so you don't get lost Googling the same topics for hours.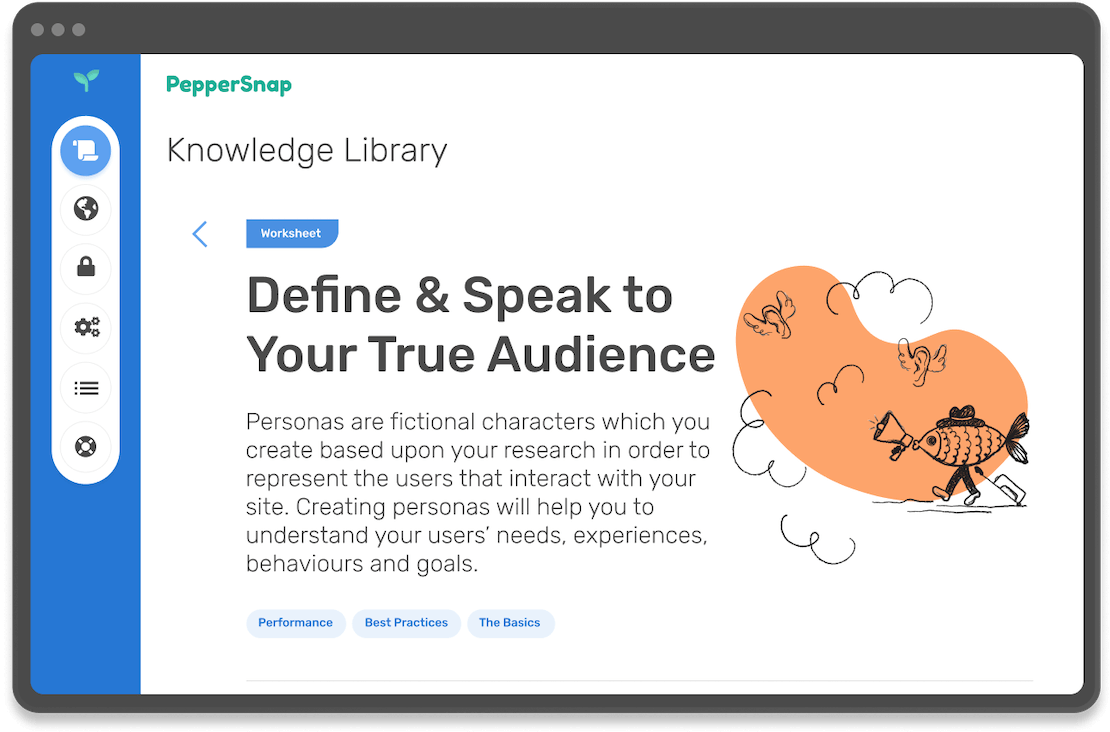 Go from webmaster to master of the web
PepperSnap's affordable monthly subscription puts the latest best practices at your fingertips across a variety of key areas that will improve user experience and help you build a better website.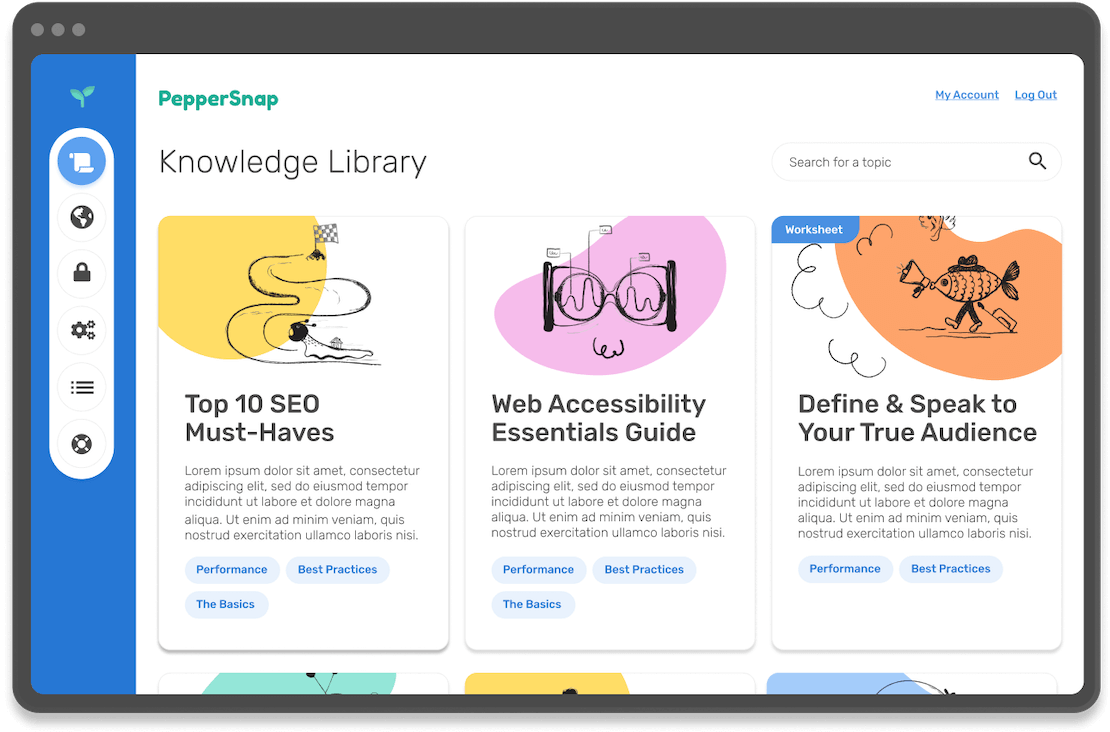 1
Sign up, enter your website's URL, and select a few topic areas you'd like to learn more about.
2
We'll scan your website and create a customized Action Plan to improve your site in key target areas like SEO and page speed improvements.
3
Our Quick Fix Guides and How-To Articles provide clear, actionable tasks you can complete to increase customer engagement and retention.
4
Receive ongoing updates on the latest insights and best practice recommendations to level up your website and keep visitors coming back.
Instead of spending the next 30 minutes Googling
<topic>

, sign up for PepperSnap and start improving your site today.
Search Engine Optimization
Best Practices
Website Management
Content Strategy
Web Accessibility
Site Speed & Performance
Analytics
Redesigns